Our
Yahrzeit Reminder System
enables your organization to offer its own branded E-mail/US Mail
Yahrzeit
reminder system for less than 70 cents per day!
The system will:
send E-mail and/or US Mail reminders of upcoming Yahrzeits to your participants (we can do your US mailings)
produce a list of upcoming Yahrzeits for publication in your next weekly or monthly newsletter or to display on your lobby announcements board
send Yizkor reminders four times a year
serve as a fund-raising tool by reminding recipients that they can enhance their yearly remembrance by purchasing a memorial plaque or sponsoring a Kiddush or a Shalosh Seudos in memory of the departed
This
web-based application
runs on any platform via an Internet-connected browser. (Hover your mouse over any
italicized
word above for further information)
Click
here
for further details!
Reminder: Purim is Thursday, March 21, 2019
Click
here
to see the civil dates when Purim will occur in coming years.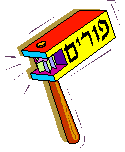 Our
Online Round Robin (Mishloach Manot) Fundraising System
lets you conduct your Round Robin fundraiser online, without requiring the purchase or installation of any additional software. All that is required is a browser and an Internet connection!
That's right: all the tasks you need to conduct a profitable and successful Round Robin are now available to you in a totally online and easy-to-use solution:
You input your participant list
We e-mail your participants with their system-created unique ids and passwords to login to the site
After closing, we calculate reciprocation, if requested
We produce gift basket scrolls...
We bill for charges!
Click here to view and try a sample Round Robin selection page...
click here to sign up for a free, no-obligation trial of the Compugene Software Online Round Robin.
Please click
here
for details/pricing or
contact us
now to get your 2019 Round Robin set up and ready to go, as Purim will be here before you know it:
Thursday, March 21, 2019
Or, simply click
here
to register - your online Round Robin will be ready for use in no time!
Compugene Software has a comprehensive suite of products to ensure your organization offers quality services - click here to request further information:
The Compugene Software Voting System enables you to conduct your voting on-line. No need for paper ballots or requiring members to tally results. Handles Yes/No questions, selection of one or many from a list and runs via web browser.

The Compugene Software Seat Reservation System enables you to receive seating requests from your members via a simple online form and process them automatically, calculating seat charges based on pre-defined seating criteria. Runs via web browser.

The Compugene Media Library System allows you to track borrowing at your lending library, and is particularly well-suited to cds, tapes, and dvds, in addition to printed media. All inventory is tracked via bar-code scanning and your borrowers check out media using their bar-coded library cards. Runs on Windows PC's.